For birthdays, special occasions, anniversaries and with the holiday season just around the corner, you might be looking for some gift ideas for the new or experienced vaper in your life (or maybe you just want to treat yourself, it's been a tough year, so yeah! You deserve it).
Look no further! As we are here to offer you some great gift ideas for that special person in your life, even if that special person is YOU!
Vaperite has got something for everyone. From beginners, those looking to quit smoking cigarettes and those who have been vaping for years! We have everything from E-liquids, Disposable Vapes, Vape Kits, Mods, Battery cases and much, much more…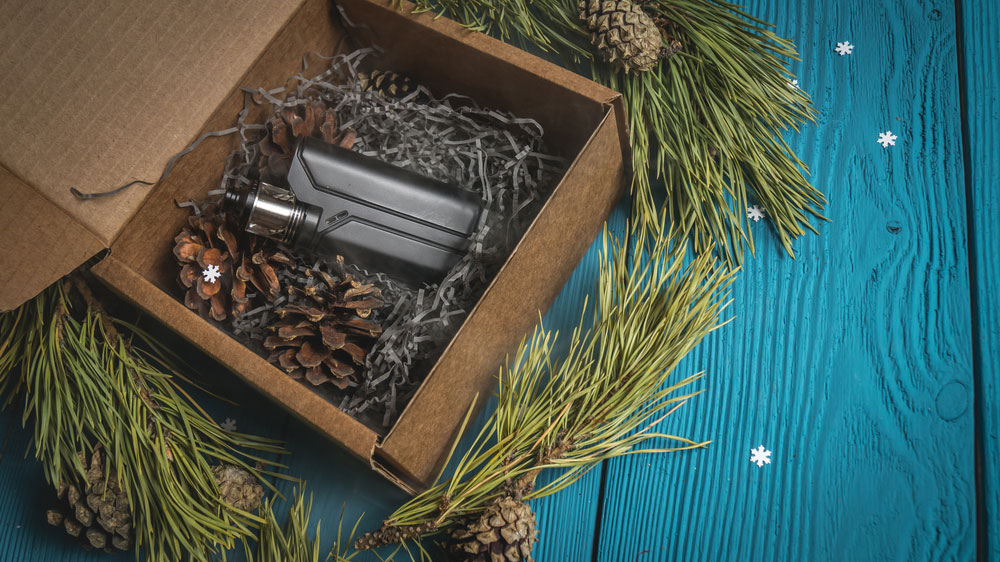 You can get everything you need, right from the comfort of your home by using our online shop or why not pop in to your nearest Vaperite store for face to face advice and service. 
And, if you are a new Vaperite Online customer, you get 10% off your first order! (A minimum spend of R500 is required (excluding items on sale), apply the coupon code: " WELCOME10 " on checkout. Guest checkout does not qualify)
Here are some great gift ideas, so let's jump straight into it…
E-Liquids
This is probably the most essential part of any vapers day to day requirement. You can have the best device and freshly charged batteries, but without a fresh supply of e-liquid, you are basically dead in the water. We have some of the best Local and International e-liquids brands available on the market! Almost all our e-liquids are available in Normal / Freebase, Saltnic, Mouth-to-lung (MTL) and CBD variants! For more information on the different types of e-liquids and what types of liquids are relevant to different vaping styles, you can find more information here.
The below list is just a taste of the e-liquid range what we have on offer:
New Tank / RTA / RDA's
We offer a wide range of the finest Tanks (also known as Atomizers) in the industry. We have everything from different colours, tanks for different vaping styles and for the advanced or DIY enthusiast, we also have RDA (Rebuildable Dripping Atomizer) and RTA (Rebuildable Tank Atomizer) options available. 
Battery Cases
This might sound like a basic or silly gift idea, but believe me when I tell you, freshly charged batteries are just as essential as a fresh supply of e-liquid. Any vaper (that uses a device with removable batteries) will appreciate a new battery case. Keeping batteries charged is one thing, but storing and traveling with them safely is super important. We have 4 bay and 2 bay cases available.
18650 Battery Chargers
Talking about removable batteries, a good quality charger goes a long way in keeping batteries charged and operating optimally. A lot of devices can be charged via USB, but it is always recommended to charge removable batteries in a stand-alone charger! A 18650 battery charger will ensure that batteries are paired (for devices that use more than one battery at a time), and are charged in the most optimal way to preserve battery life. When batteries are fully charged, they can either be used directly in a device or safely stored in a Battery Case.  Our full range of 4 bay and 2 bay chargers can be found here.
Still not sure what to get?
Why not get something of everything? Head on over to our online shop or your nearest Vape store to put together your own gift hamper. Some ideas:
New Vape kit and variety of e-liquids or,
New Mod, Tank and fresh new batteries or,
New set of batteries, battery case and charger.
The options are endless, so let your imagination run wild!
If you are still not sure what to get for that special vaper in your life? Why not browse our full range of products on our website or head on out to one of our 23 nationwide stores to ask our knowledgeable, friendly and helpful staff members any questions and advice on gift ideas and more!
You can also view our current specials and items on sale here.