Stentorian Ram BF Box MOD
The Stentorian RAM BF Box Mod is marketing itself as "one of the first affordable squonking mods on the market" and with Wotofo backing its distribution, it has the opportunity to be a great entry level device in this specific box mod category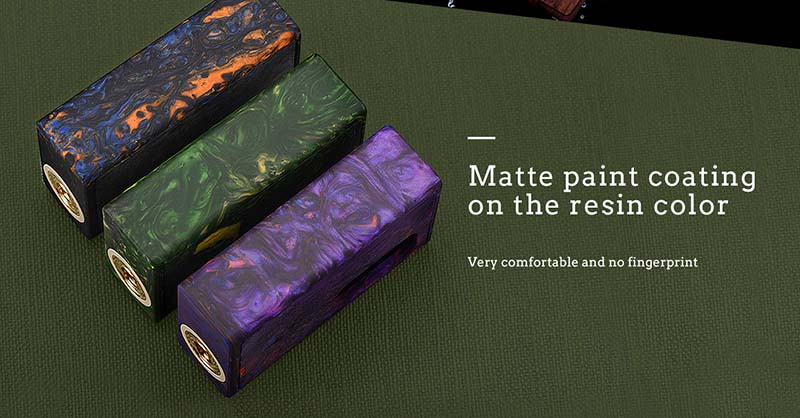 The "squonking" vape trend is steadily gaining in popularity, though it's been around for over seven years, with more and more users switching over to these convenient vape setups for daily use. However, with the lack of variety in the main market and the restrictive prices of many of these designs, you may not have been brave enough to make the switch just yet…that is, until now.
Stentorian and Wotofo have joined forces to make squonking a reality for everyone and the RAM BF Squonker Box Mod is their attempt to appeal to the masses.
This mechanical (or semi-mechanical) box mod is powered by a single 18650 battery and has 24K gold plated contacts for improved conductivity. There is a large firing button located on the top of the side panel, which can be locked into place for added safety. In addition to this, the magnetic back panel easily comes away to reveal a compact, internal storage compartment, which houses the 7 mL squonk bottle that comes included with the kit.
Given its simple yet fashionable design, the RAM BF Mechanical Box Mod is undoubtedly going to gain a few proud supporters amongst us. And as far as entry level squonk devices go, it looks like it could be a great addition to this grouping, at a price point that is budget-friendly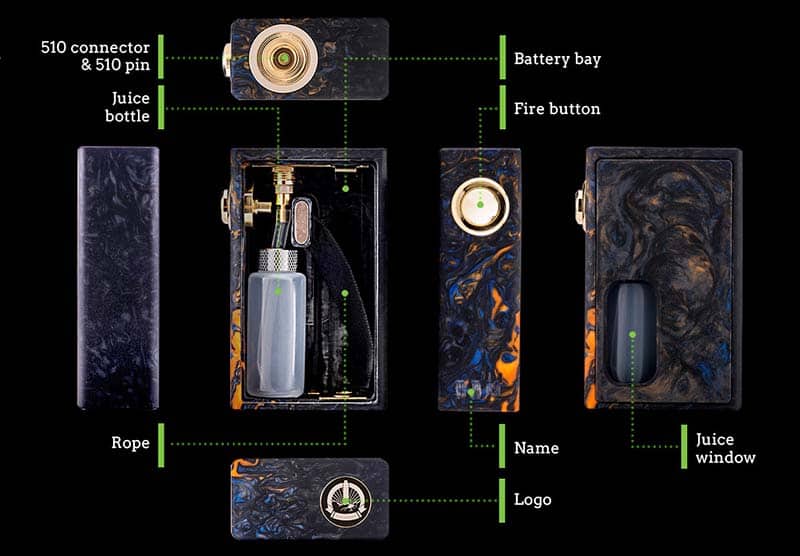 Wotofo Stentorian Ram BF Box MOD
Brand: Wotofo
Color: Black
Model: Stentorian RAM
Battery Type: Interchangeable
Product Type: Mechanical
Compatiable Battery: 18650
Material: Resin
Telescoping Mod: No
Thread Type: 510
Variable Voltage (VV): No
Variable Wattage (VW): No
Weight: 75g (2.65oz)
Depth: 47mm (1.85 inch)
Height: 77mm (3.03 inch)
Width: 24mm (0.94 inch)
Noble resin material for mod body;
510 spring contact pin to support all BF atomizers;
24mm 510 adapter for all 24mm / 22mm diameter BF atomizers;
Fire Button with safe lock to ensure safe vaping;
One peek with 510 adapter to prevent the top of mod over heating;
24k gold plated for all metal parts, better electrical conductivity;
PET food grade bottle with 7ml capacity;
Powered by 1 x 18650 battery (not included)
Stentorian Ram BF Box Kit Contents:
1 x Stentorian RAM BF Squonker MOD
2 x Empty bottles
1 x Manual