Voopoo Vinci Pod kit Description & Specifications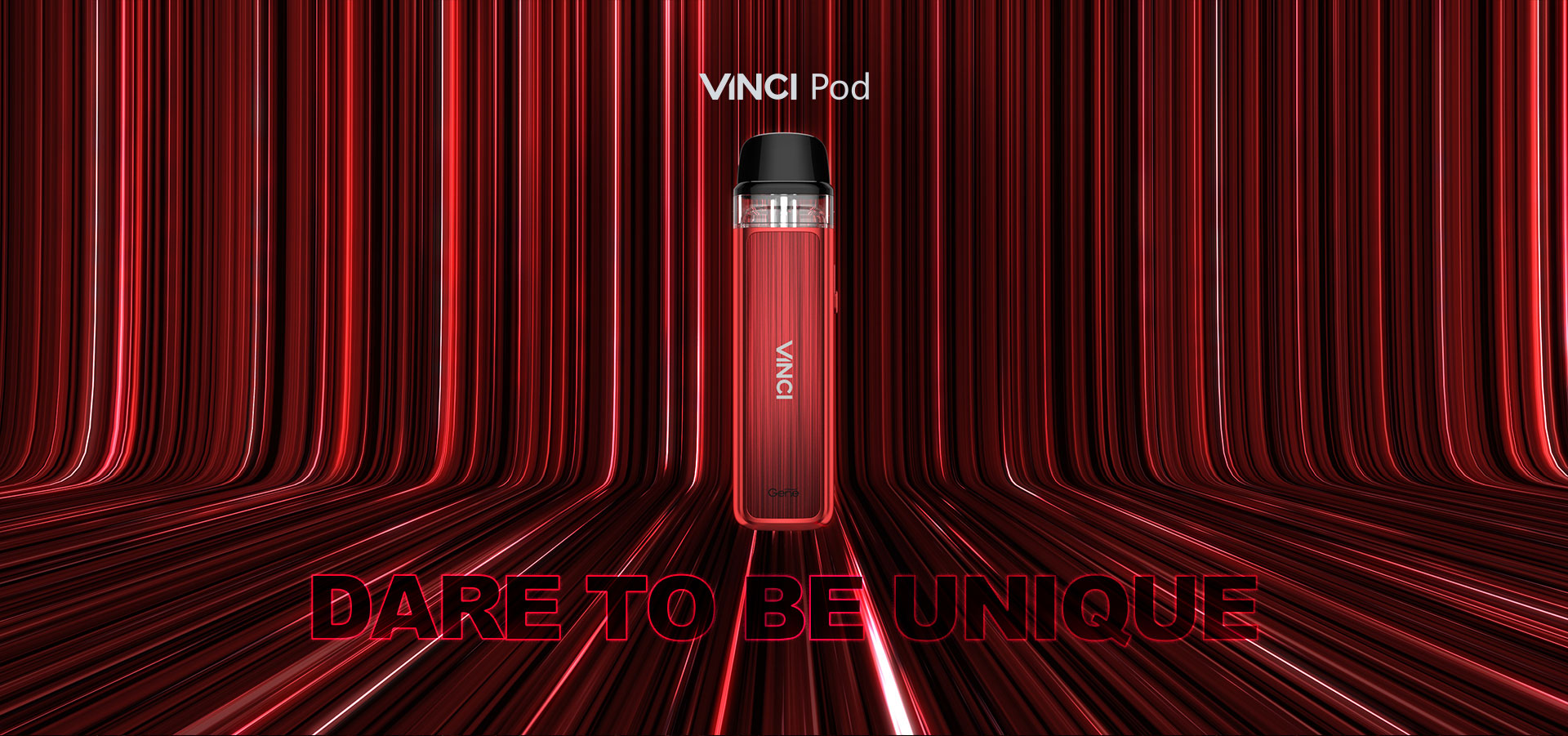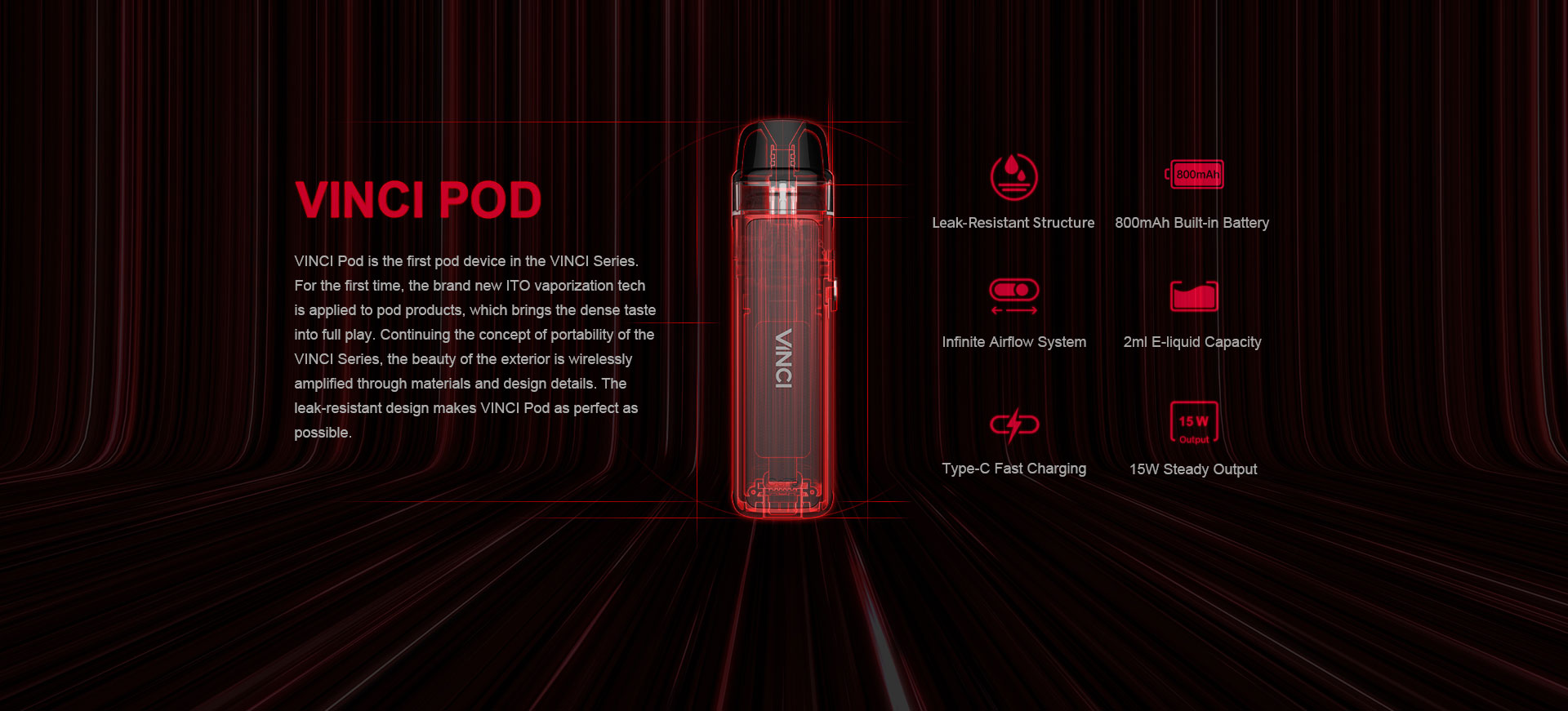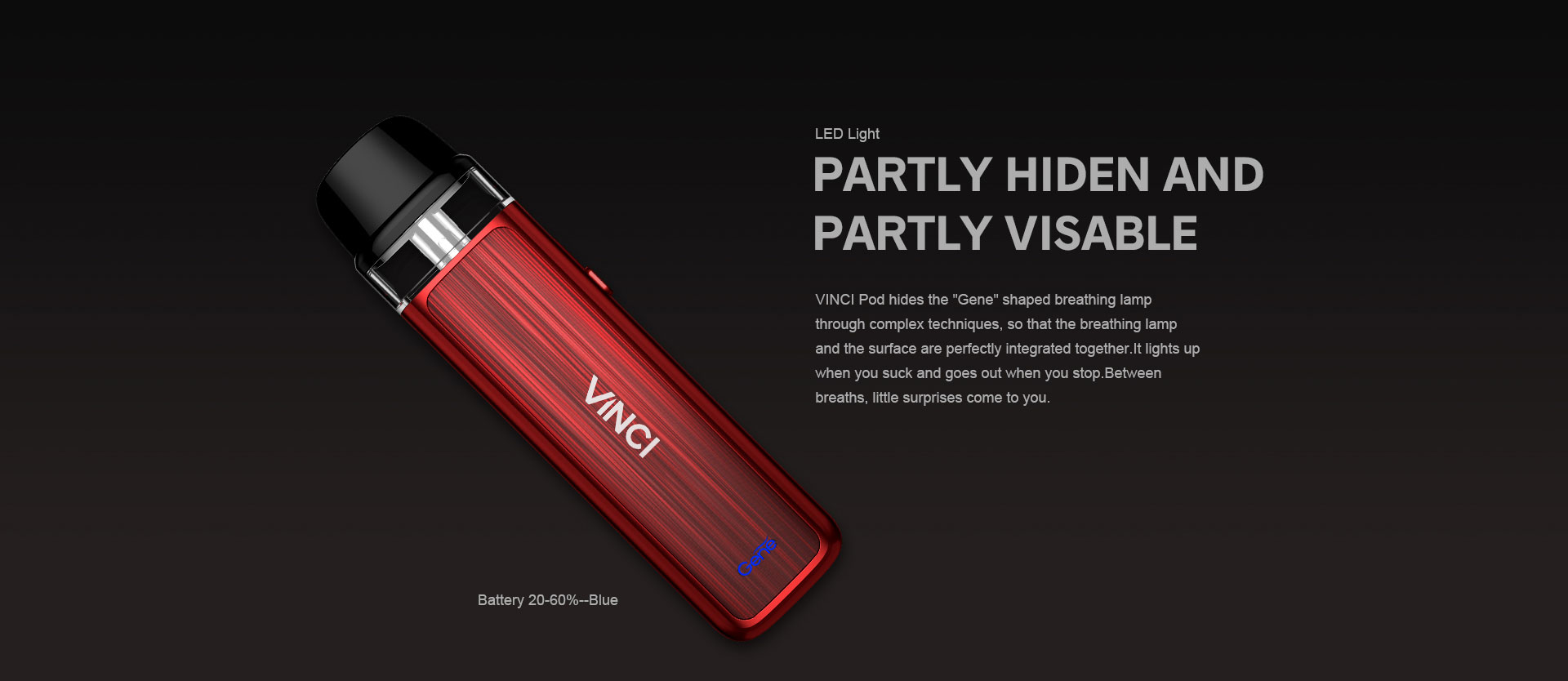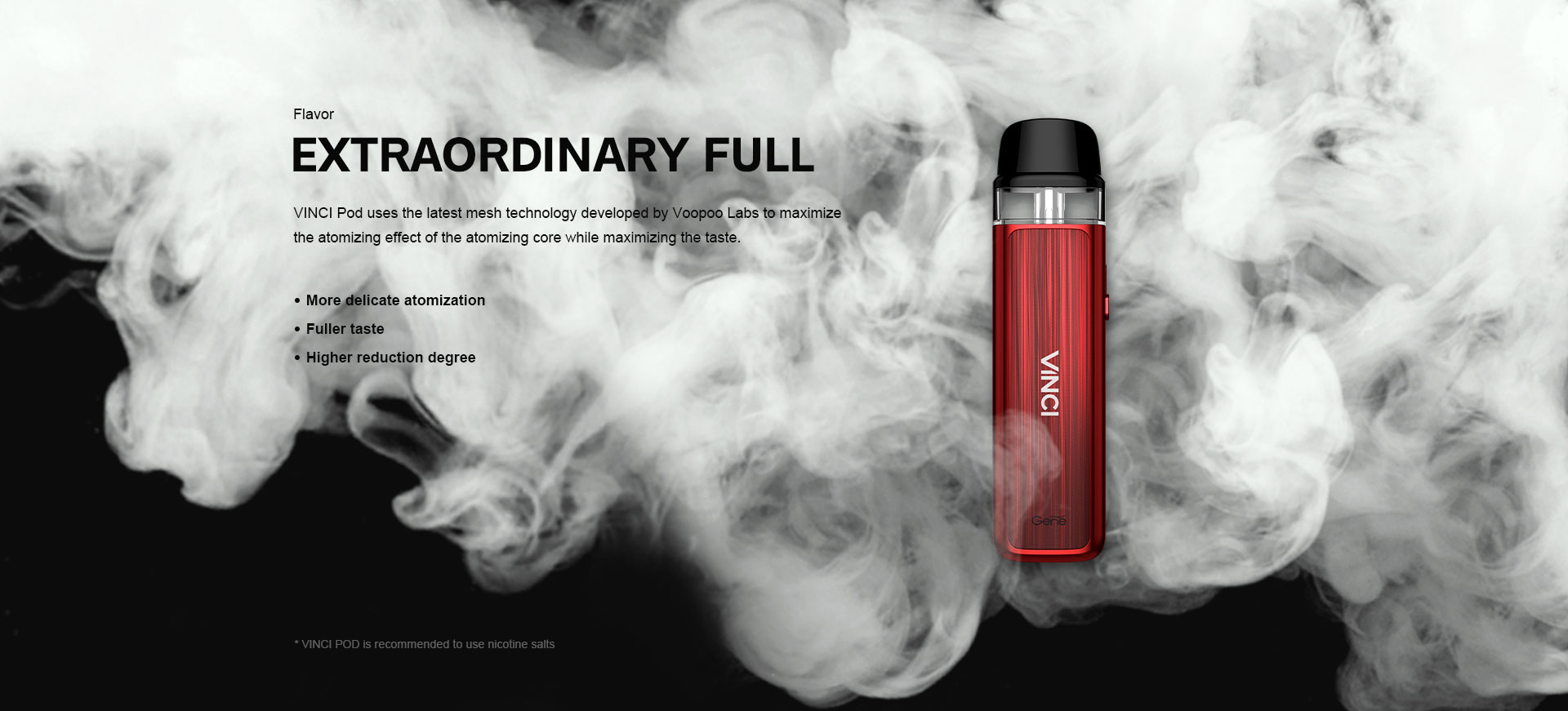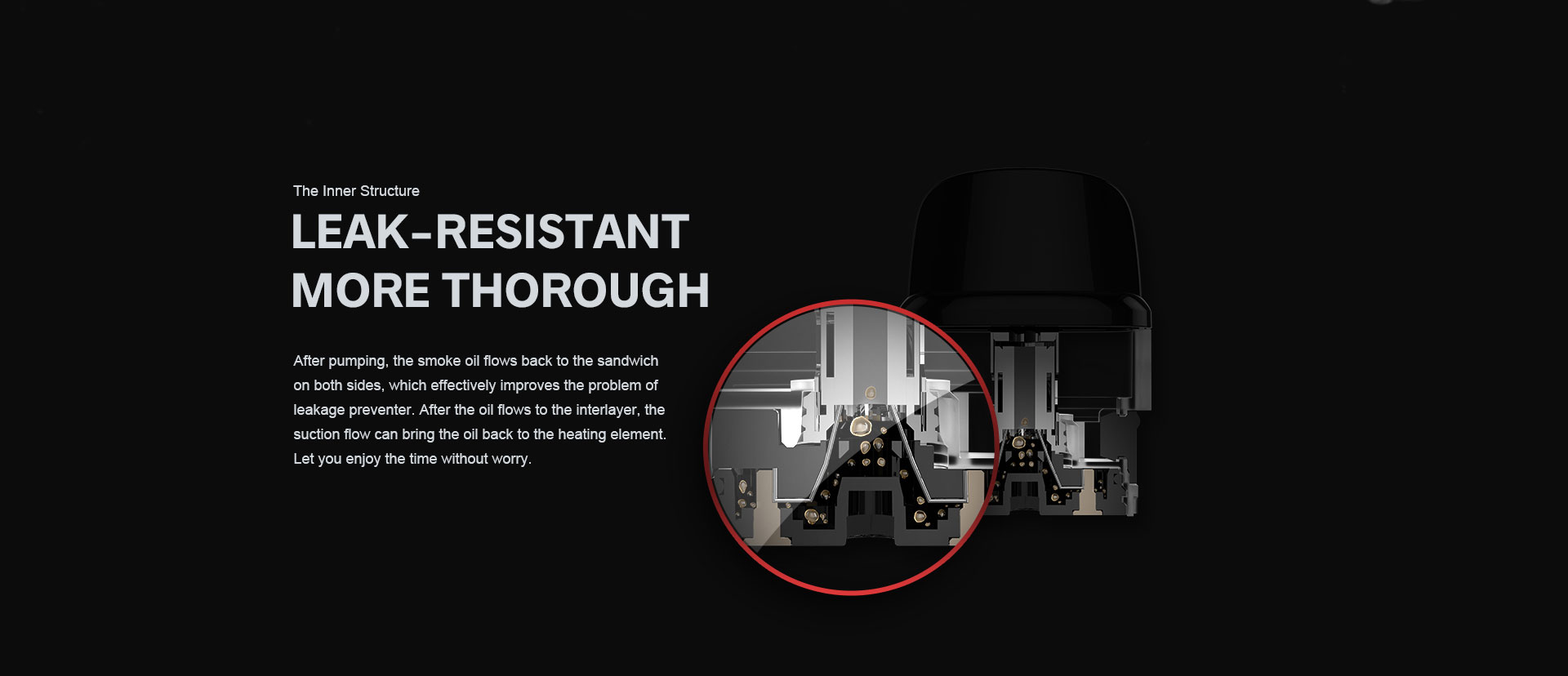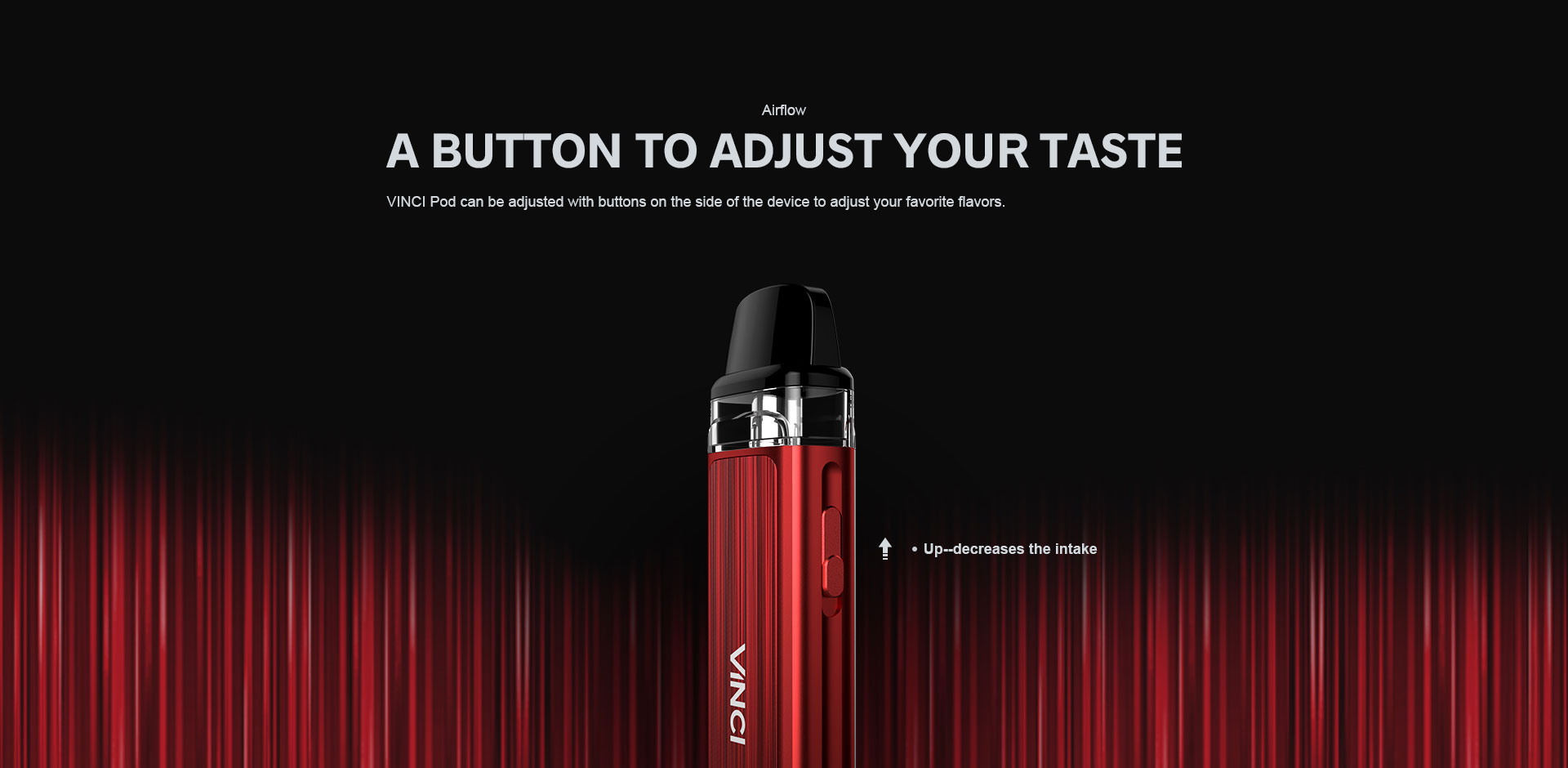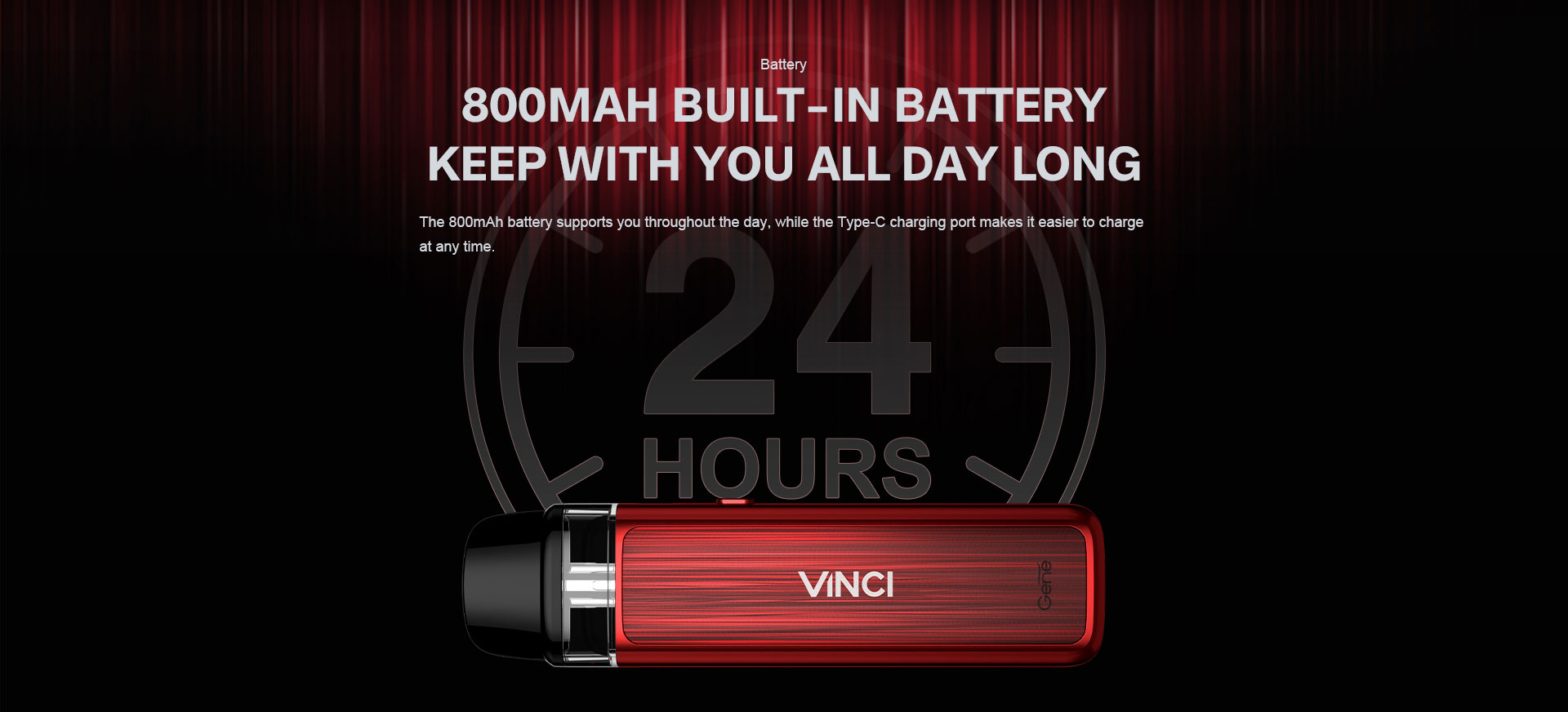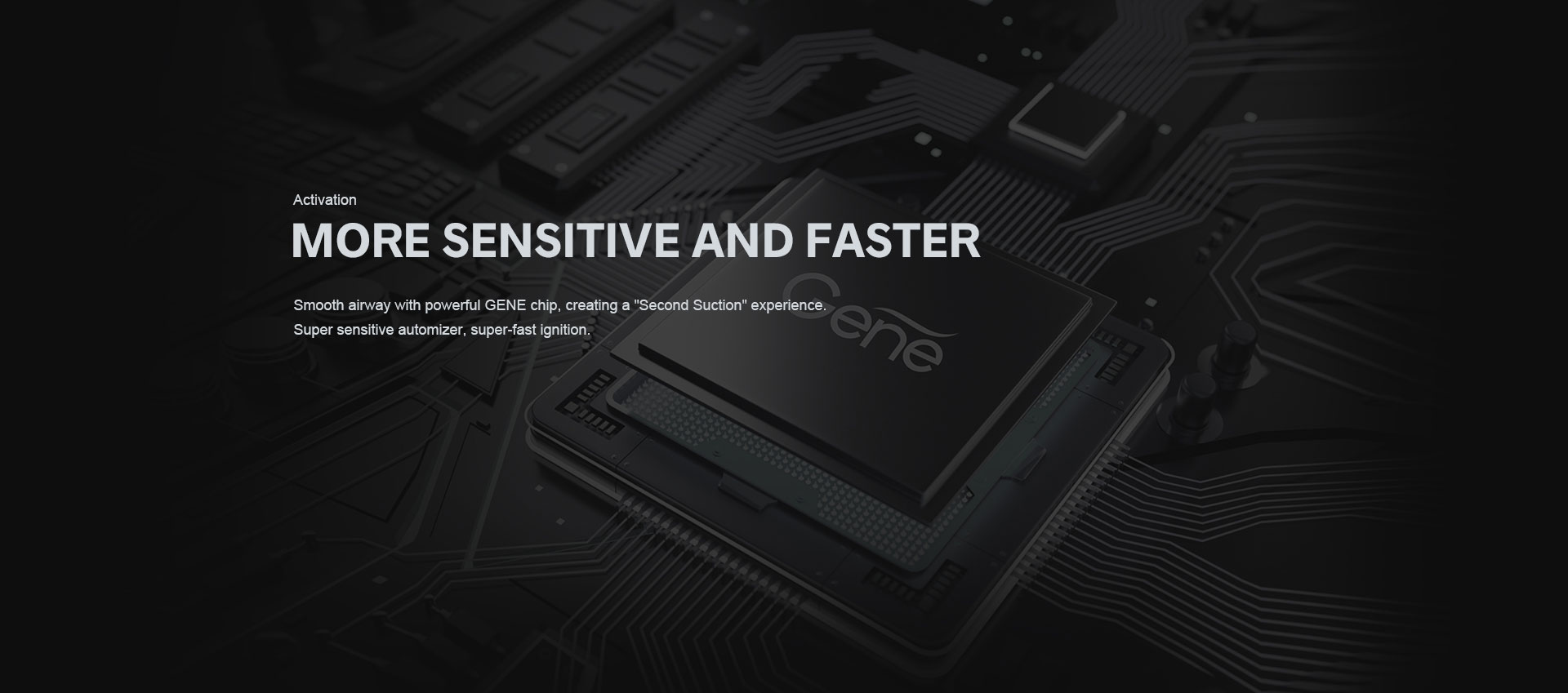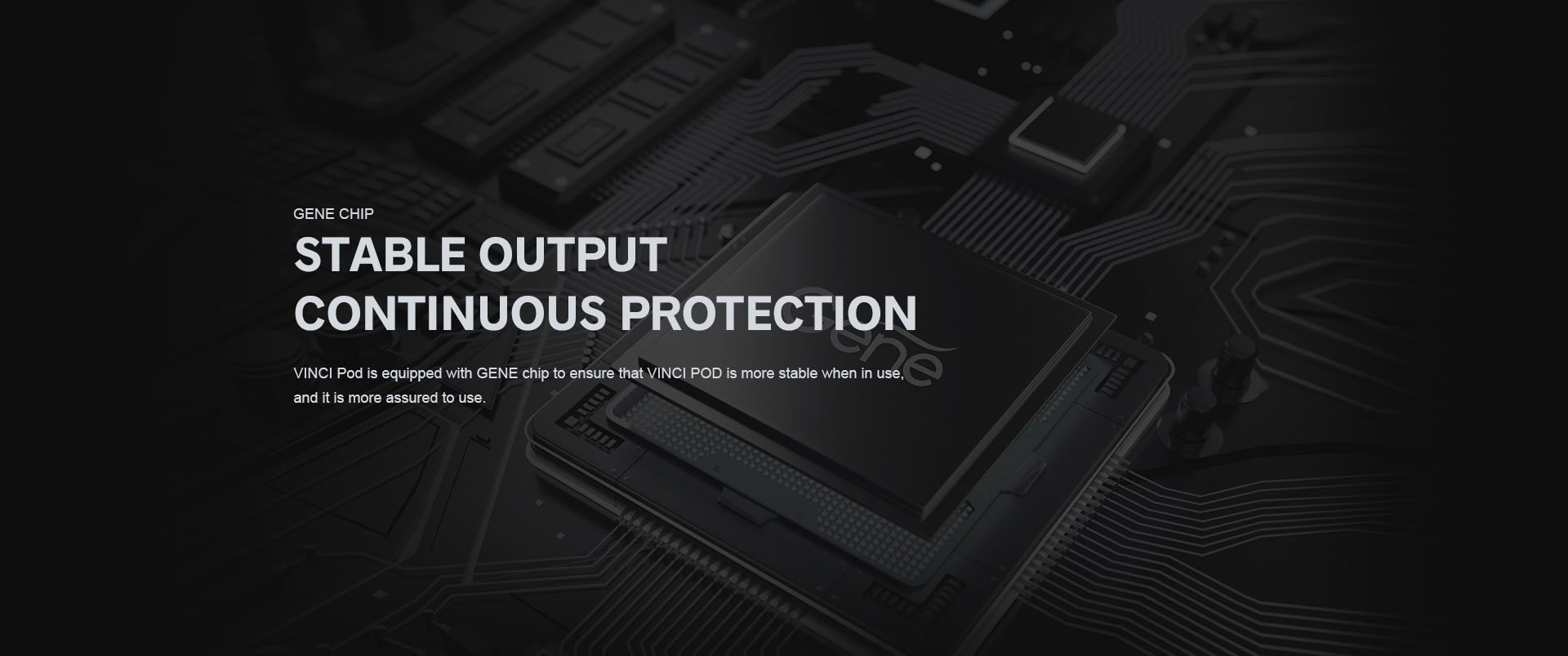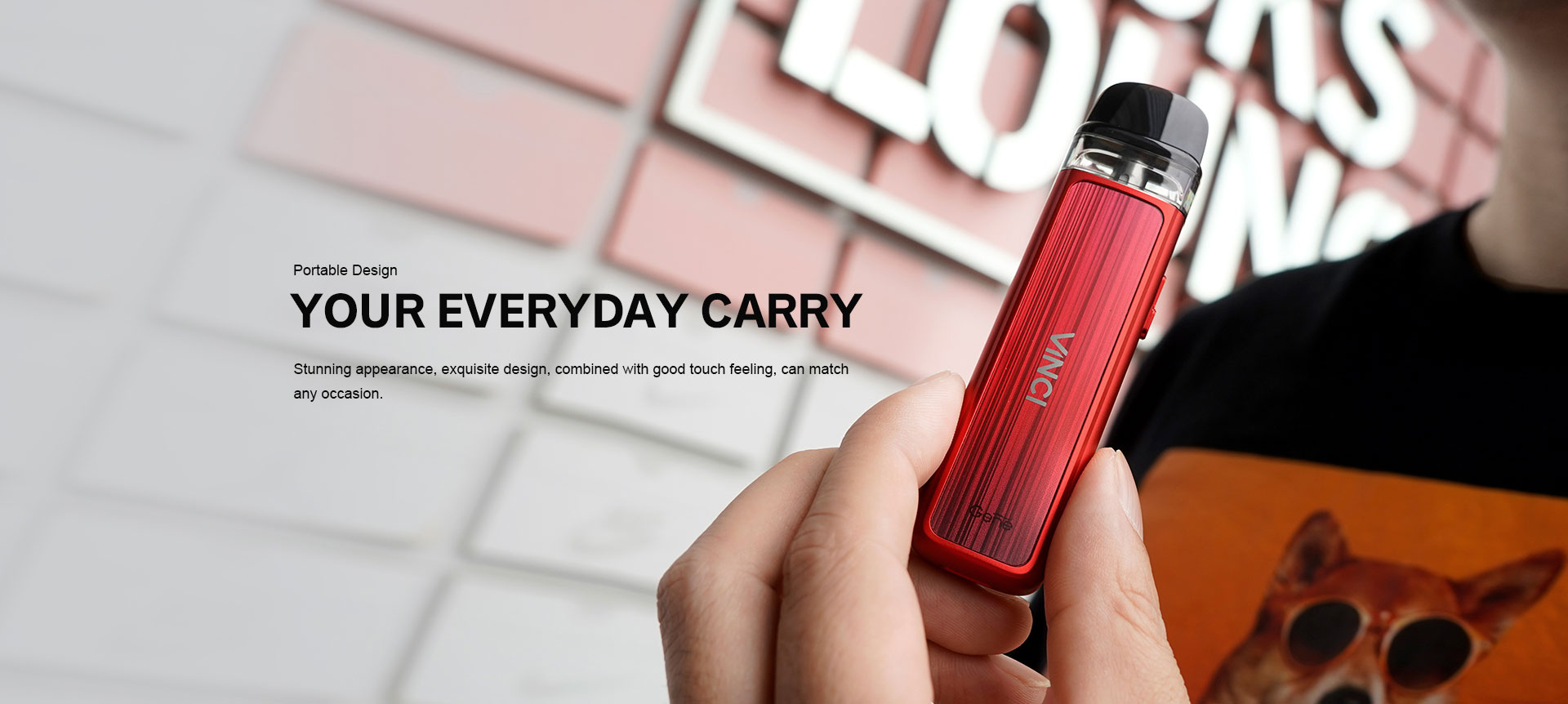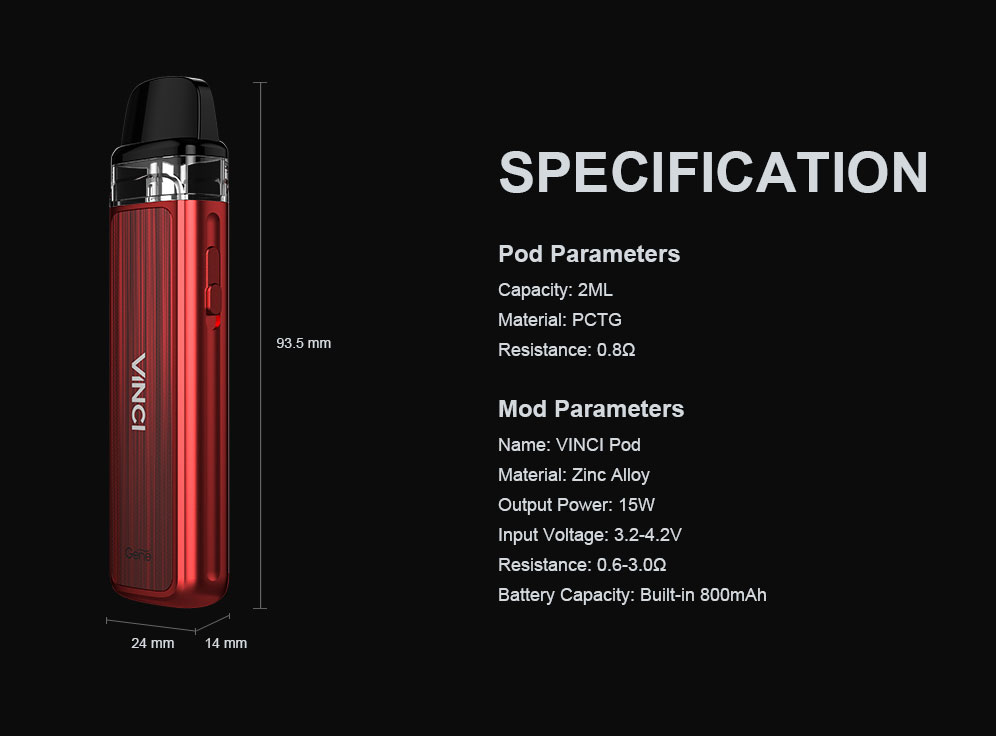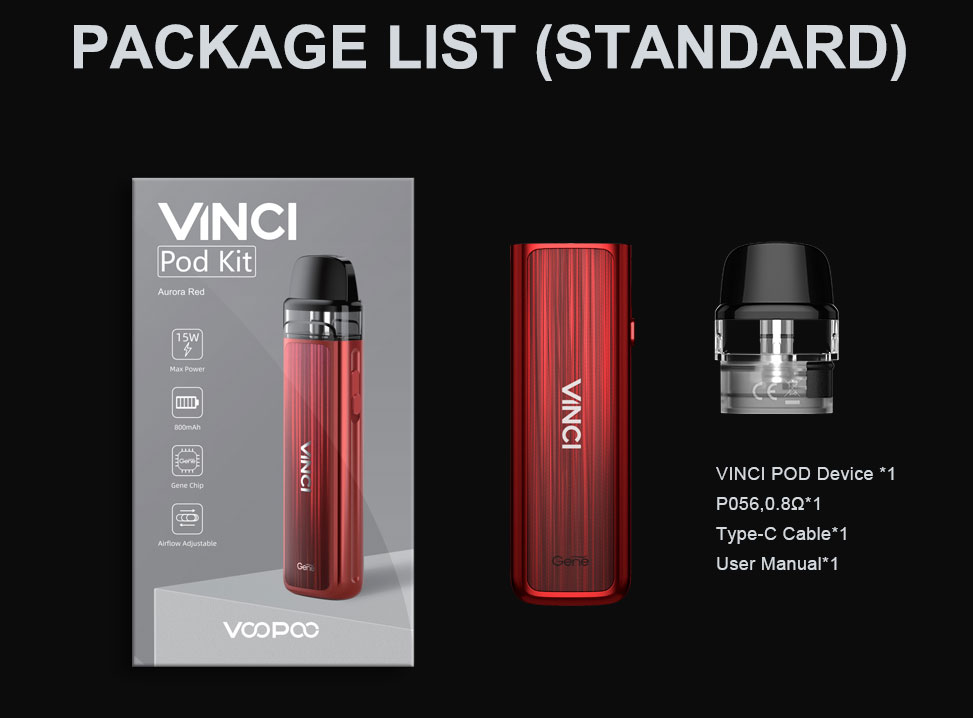 Discover the VOOPOO VINCI Pod 15W Starter Kit, featuring a visually striking exterior design, 2mL pod capacity, and uses an integrated 800mAh battery. Constructed from durable zinc-alloy, the chassis is a coated in different textures and layers that help with oil resistance and anti-shock. Containing up to 2mL of eJuice or nicotine salts within the refillable pod, the VINCI Pod utilizes an integrated 0.8ohm coil within to output delicious flavors and vapor. Revamping the pod with a recirculation system, VOOPOO designed the pod to reduce leaking issues. The VOOPOO VINCI Pod utilizes an infinite airflow switch to help throttle or open up the airflow system to allow for careful metering of airflow intake to complement your favorite flavors.
The Voopoo Vinci Pod Kit is the first pod device in the VINCI Series. For the first time, the brand new ITO vaporization tech is applied to pod products, which brings the dense taste into full play. Continuing the concept of portability of the VINCI Series, the beauty of the exterior is wirelessly amplified through materials and design details. The leak-resistant design makes VINCI Pod as perfect as possible. The VINCI Pod adopts the highly difficult process-single grain and single plating. The light is refracted back and forth between the different textures and coatings that are closely adhered to each other, resulting in a mirror-level brilliance and transparency. Its surface AG layer is anti-fingerprint, anti-glare and other functions, so that both beauty and strength.
Voopoo Vinci Pod kit Features:
Gene Chipset
Dimensions – 93mm by 24mm by 14mm
Integrated 800mAh Rechargeable Battery
Max Wattage Output: 15W
Voltage Output Range: 3.2-4.2V
Resistance Range: 0.6-3.0ohm
Zinc-Alloy Chassis Construction
Draw-Activated Firing Mechanism
Adjustable Airflow Control Switch
LED Indicator Light
2mL Pod Capacity
Side Fill System
Silicone Stoppered Integrated 0.8ohm Coil Magnetic Pod Connection
8s Overtime Protection
Short-Circuit Protection
Overcharge Protection
Low Battery Protection
Over-Current Protection
Over Temperature Protection
Type-C Port