Vaporesso is an e-cigarette company that's research focuses on innovating Vaping products in the vaping industry for the best vaping experience. Vaporesso was created in 2015 and have been Pushing and Proving themselves ever since.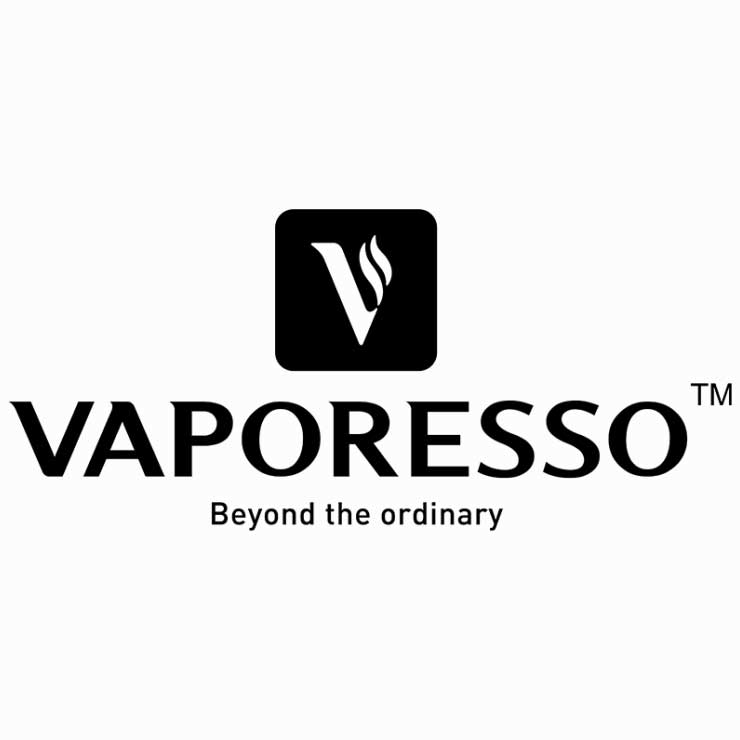 What are Vape Kits or Pod systems and what are the differences?
Starter Kits
A Starter kit would be an introduction into Vaping, this would consist of a smaller device, which makes use of your freebase nicotine in 0mg, 3mg or 6mg nicotine. Examples of these would be the Vaporesso Swag kit, Sky solo kits, Veco solo kits and more.
Easy to operate
Low on maintenance
Price ranges R350.00 – R1000.00 for the whole kit
Fair Battery life
Great flavour
Decent Vapor production
It can be found at Any Vaperite Branch
Pod systems
A pod system is used to get you off the traditional cigarettes, with its use of salt nicotine or MTL e-liquids to give you the same nicotine fulfilment as a cigarette would without the harmful chemicals. Examples of these would be – Vaporesso Renova Zero, Vaporesso Click (Aurora play) or the Vaporesso Degree
Basic plug and play.
uses replacement pods – no changing of coils.
Minimal effort.
Price ranges between R375.00 – R895.00 for the kit.
Easy to fill
Not a lot of Vapor.
Great flavour and a nicotine kick.
Vape Kits
A vape kit is basically for the more experienced cloud and flavour chasers, often used by tricksters or "trickers" and seen as a hobby as the customization on these vape kits are remarkable, Also commonly used to replace the use of a hookah pipe as it is proven to be a lot healthier. Examples of these would be – Vaporesso Gen mod and the Luxe or Luxe S kit Vape Kits.
Great battery life
Optimal Vapor production
Great Flavour
Price ranges between R800.00 – R3000.00 Depending on customization
Available with Pre-built (rebuild-able) or Factory coils.
It can be found at Any Vaperite Branch.
Higher wattage or temperatures.
Frequently asked questions
Q: I want good flavour and cloud production but do not want a huge device, what can I get?
The Vaporesso Swag or Swag 2 kit – It's not only easy to use but also delivers a Good amount of vapour as well as having sufficient battery life to last you the day.
Coils and priming are quick and simple, remove the used coil head and clean out your tank before continuing. Take out the new coil and you'll just add some of your preferred E-liquid on the exposed cotton bits and a little down the middle before you screw in the coil into the base of your atomizer.
When done, close the atomizer and fill your tank with E-liquid. Turn on the device and check that the wattage is not set too high for the new coil head and vape away.
Q: What will provide the best Flavour?
In terms of flavour with cloud, you would have to get a variable wattage vape mod (device) with a Rebuild-able Atomizer to ensure vapour production and optimal flavour.
If you are using a pod device, note flavours are more muted due to the size of the coil head and the amount of nicotine in the MTL or Saltnic vape juice. Vaporesso does offer great pod devices such as the Degree kit, Target PM80 or Zeroo Kit
Prices do vary from time to time as the vape industry is ever-changing and new innovations are made every day. Vaperite outlets nationwide maintain the top status of being current with new products and having the best product knowledge and customer service.
At Vaperite we do offer price matching to ensure we are always providing the best services available. Vaperite is an authorized reseller and distributor of Vaporesso products, so for the best advice and prices pop into your nearest Vaperite outlet, available in major areas nationwide.
view all vaporesso products